Jun 20 2022 12:55 PM
Scottish Rite hospital buys 76-acre site in Celina as medical push moves north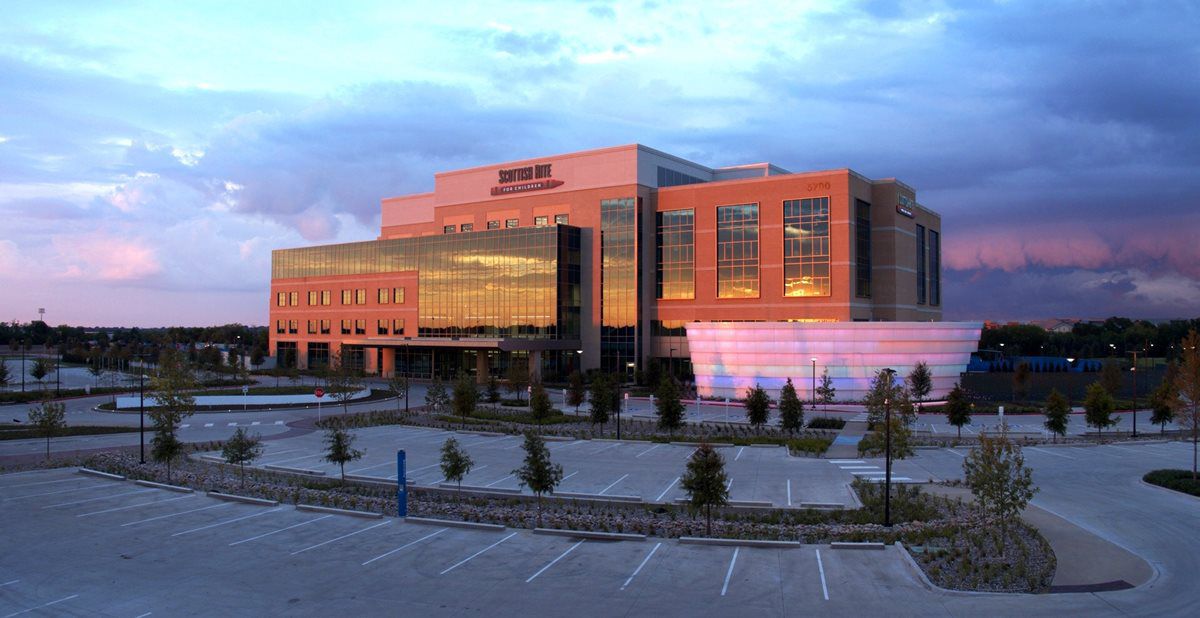 Scottish Rite already has a hospital in Frisco.(Texas Scottish Rite Hospital )
Hospitals and medical centers are continuing to push north of Dallas with more and more new facilities.
Baylor Scott & White just received zoning approval for a medical campus in Frisco.
And farther north in Celina, Scottish Rite for Children hospital has purchased a large tract for a facility.
Scottish Rite acquired more than 70 acres on the west side of Celina near the intersection of Dallas Parkway and Punk Carter Parkway, Collin County deed records show.
The just-sold property is part of a Celina Station tract that's west of the 1,100-acre Light Farms community, which includes thousands of new homes.
Top Collin County land broker Rex Glendenning handled the sale.
"It's a 76-acre campus site," he said. "The site has extensive frontage along the Dallas North Tollway as well as having both the northwest and southwest corners of the Collin County Outer Loop and the Dallas North Tollway.
"This area along the Dallas North Tollway in Celina now has two major hospital campus locations in play, with Methodist Hospital breaking ground on their first phase of their hospital campus site later this year," Glendenning said.
The Methodist facility will be at the southeast corner of Glendenning Parkway and the tollway extension. Scottish Rite's campus is planned about a half-mile south at the tollway and the outer loop.
Glendenning of Rex Real Estate brokered the land sale with Randy Church of Wicker & Associates and Joe Graham representing Scottish Rite.
Scottish Rite already has a 40-acre medical campus on the tollway in Frisco.
Scottish Rite is following a path blazed by other North Texas hospitals that have migrated north as population in Collin and Denton counties grow.
Fort Worth-based Cook Children's Health System is building a 23-acre medical complex near Windsong Parkway on U.S. Highway 380 in Prosper. And Dallas-based Children's Health bought 72 acres in Prosper at the tollway and U.S. 380 for the new facility.
Baylor Scott & White is seeking zoning to build a 47-acre medical center at the tollway and PGA Parkway in Frisco. The largest nonprofit hospital system in Texas wants to build mid-rise and high-rise buildings on the tract, just east of the PGA of America's new headquarters.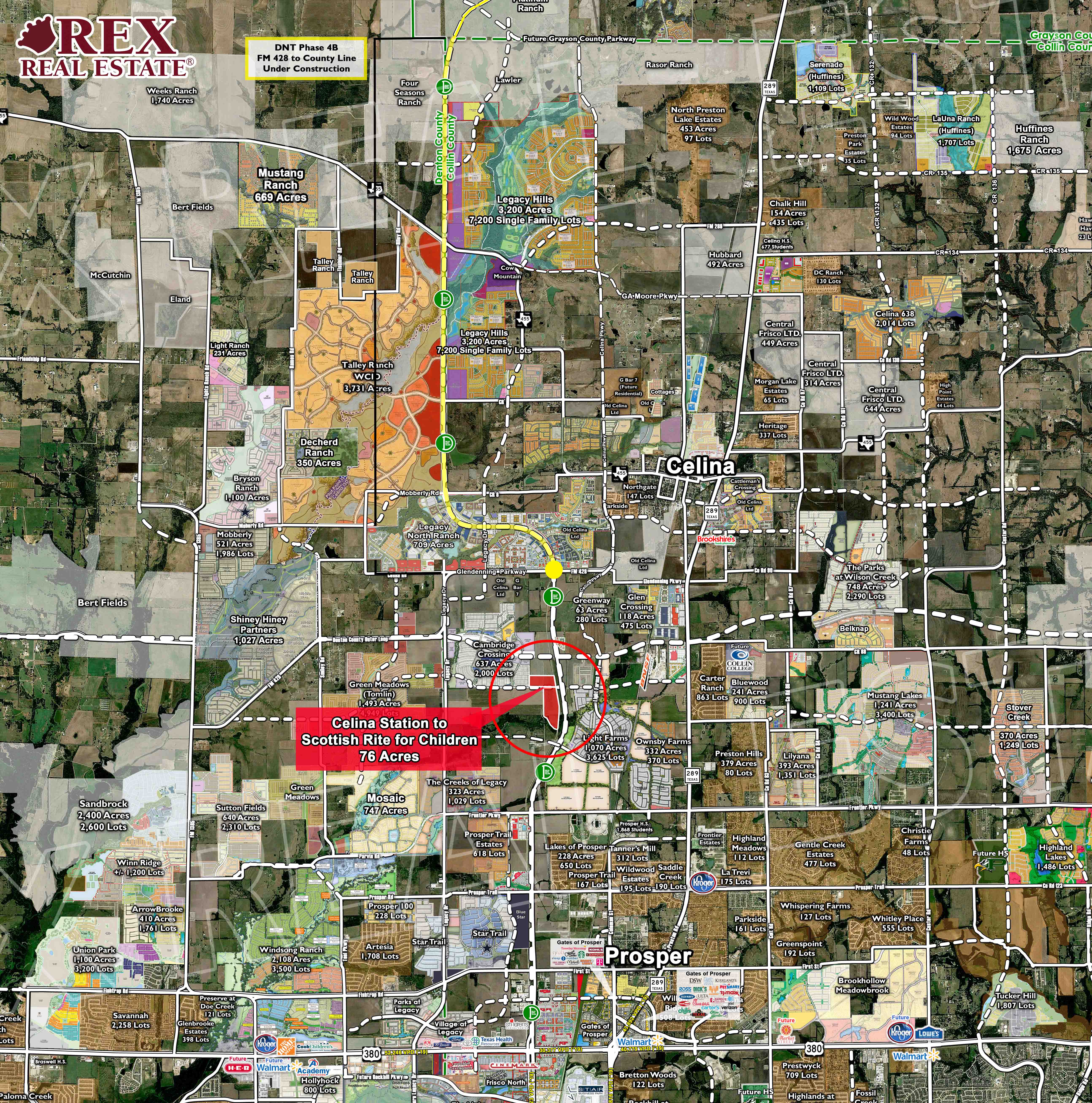 The Texas Scottish Rite Hospital site is along the Dallas North Tollway extension.(Rex Real Estate)
- Steve Brown, Real Estate Editor, Dallas Morning News