Jun 28 2022 2:22 PM
Busy Frisco corner goes for future mixed-use development
Busy Frisco corner goes for future mixed-use development
Property at the tollway and U.S. 380 is being eyed for a major project.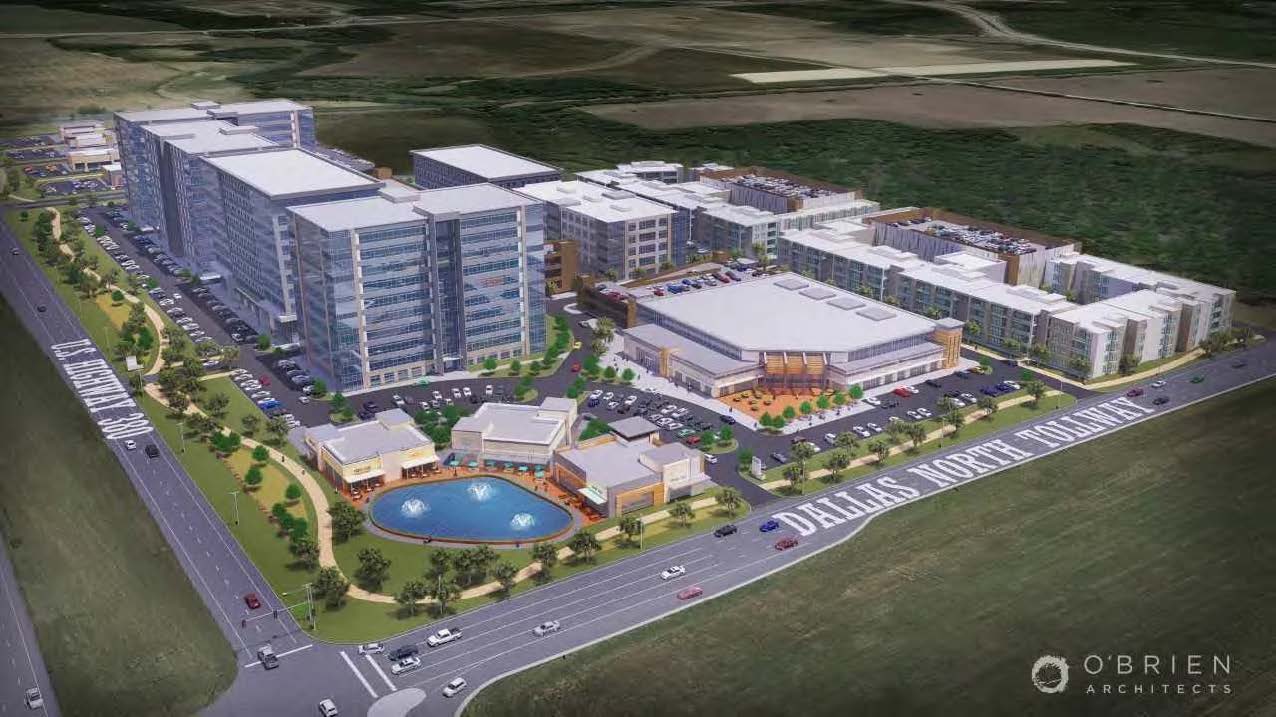 New owners of the 40-acre site are working on plans for a mixed-use development. (O'Brien Architects )
One of the busiest corners on Frisco's north border has sold to a real estate investor that's planning a mixed-use project.
Centra Frisco Realty LLC bought the 40-acre development site at the southeast corner of the Dallas North Tollway and U.S. Highway 380.
The just-sold property is around an intersection that's already seeing major development plans.
"This area is beginning to really blossom with the completion of the new PGA golf course sites and the planned opening of the Omni Resort and PGA headquarters next spring," said Rex Glendenning of Rex Real Estate, which brokered the sale.
The high-profile corner was sold by a partnership that includes Dallas businessmen Ray Washburne and Stephen Summers — owners of the landmark Highland Park Village — and investor David Fogel. The partners had owned the property since 2018.
The new owner is an affiliate of Frisco-based Bhagmati Holdings, deed records show.
The property is just east of the planned 230-acre Firefly Park at the southwest corner of the tollway and U.S. 380.
The first phase of the project by Wilks Development will include a 200-room luxury Dream Hotel.
The Frisco City Council just approved zoning for Firefly Park, which is planned to include millions of square feet of offices, retail and residential along with the hotel.
The property is also north on the tollway of Fields West, a $2 billion, 80-acre project of Karahan Cos. and Hunt Realty that will include 325,000 square feet of retail, restaurant and entertainment space, 2,800apartments, more than 4 million square feet of offices and three hotels.
Dallas Cowboys owner Jerry Jones' more than 1 million-square-foot Gates of Prosper development is also near the site Centra Frisco Realty just acquired.
Development activity along U.S. 380 has soared with expansion of the highway and development of nearby residential communities.
"The tollway bridge over U.S. 380 is within weeks of opening, which should make this intersection development-ready after years of anticipation," Rex Real Estate's Caleb Lavey said.
- Steve Brown, Dallas Morning News