Jun 22 2022 3:00 PM
Celina Lifestyle - Movers & Shakers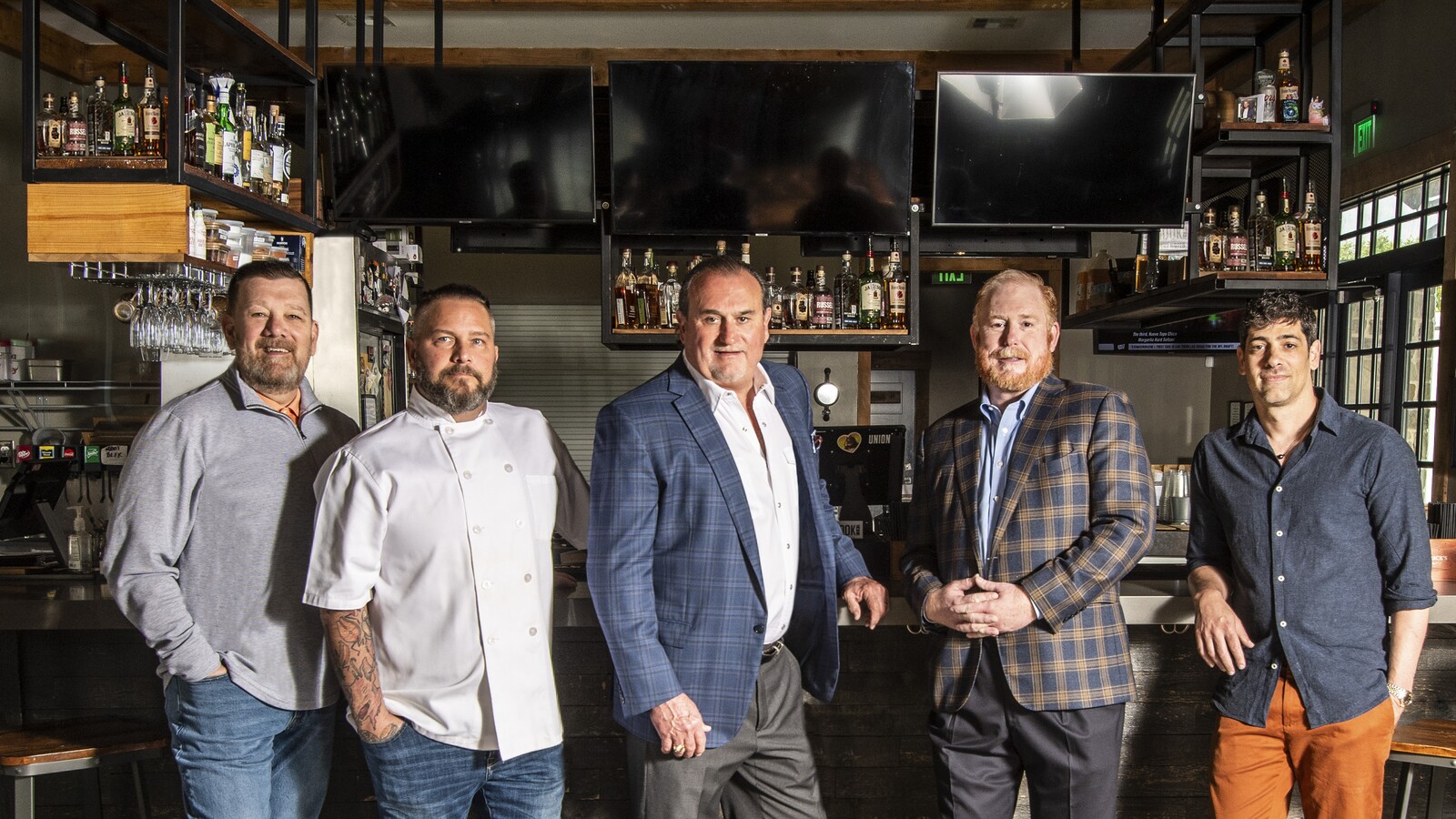 This month we are celebrating a variety of influential men that are having an impact on our community. These local Movers & Shakers exude innovation, entrepreneurship, pride, and creativity, We'll introduce you to each of these men, all as passionate about what they do as they are about Celina. They come from a variety of industries and backgrounds and we will share even more about each in the coming months. There was no shortage of men who came to mind when putting this feature together. We only wish we could include more.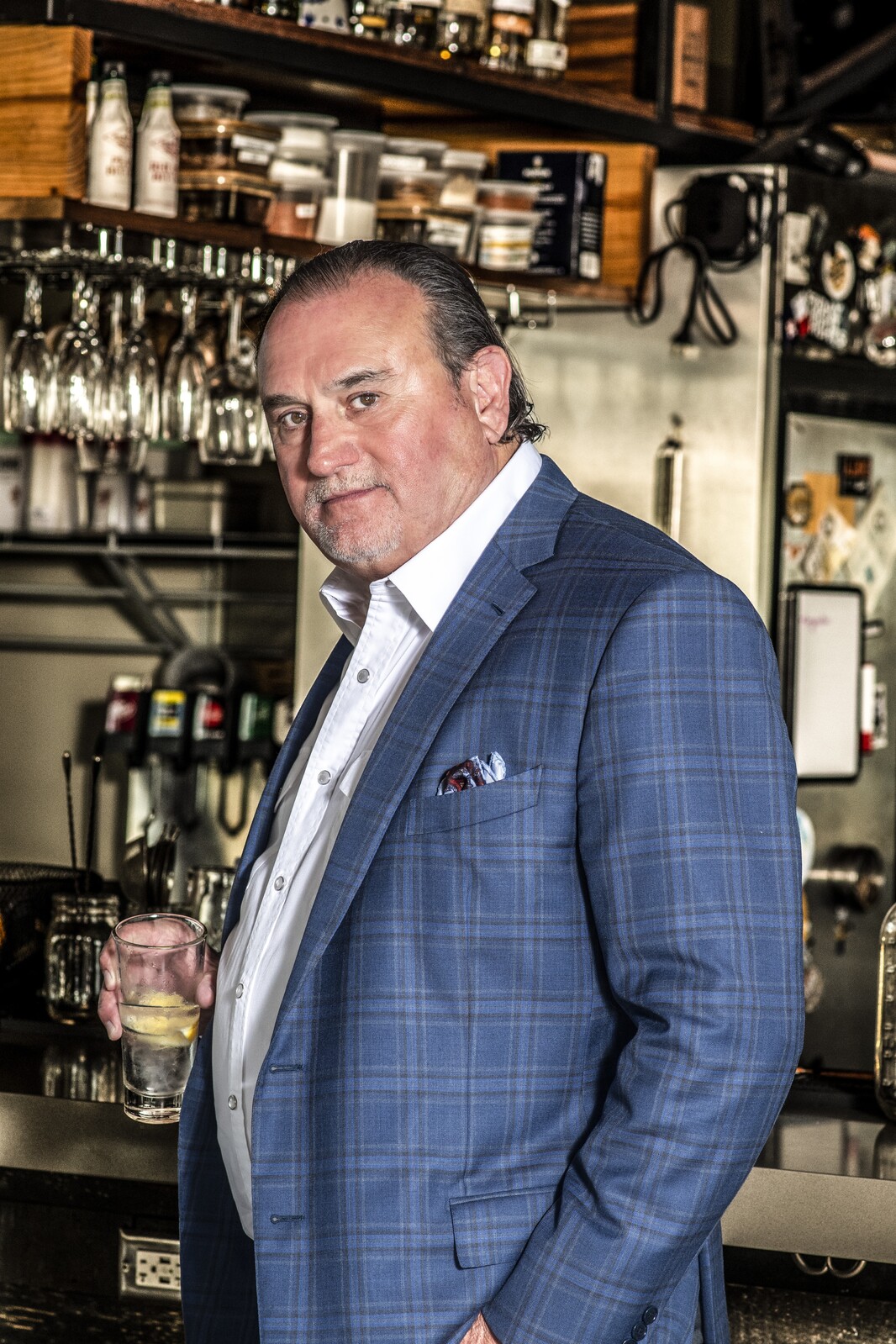 Rex Glendenning is synonymous with real estate in Celina. Sometimes referred to as "Mr. Celina", Rex is the fourth generation in his family to live in Celina. Rex and his wife, Sherese, started REX Real Estate thirty-five years ago during the savings and loan crisis in the late 1980's. Rex and Sherese worked through this difficult time to build their business and establish it as "the leader in the North Texas commercial/investment real estate market."
Rex has many passions outside of work like ranching and working his Longhorn Cattle. He attributes his successful real estate business with allowing him the flexibility to enjoy his ranch and spend time with his family. He feels like he can really decompress when driving through his ranch with his dogs by his side.
As a long-time broker in Celina, Rex is excited for the future of his beloved town. He believes Celina is positioned to see some of the same quality of mixed use developments and single-family master planned projects as Frisco did with both The Star project and Starwood, which he helped bring to fruition. He cites REX Real Estate's involvement with the new Legacy Hills project as an exciting example. In addition, the partnership with the City of Celina and his family's land holdings for a new mixed-use master planned development we currently call "Glendenning Ranch", is now becoming a reality after years of patience and planning.
When asked what the best life advice Rex has ever received, he has a simple but profound answer: Be thankful for every day you have and try to make the most out of your life. Furthermore, he believes in the end, God, family, and friends are what matter the most. As the saying goes, truer words were never spoken, and Rex Glendenning continues to live each day to its fullest.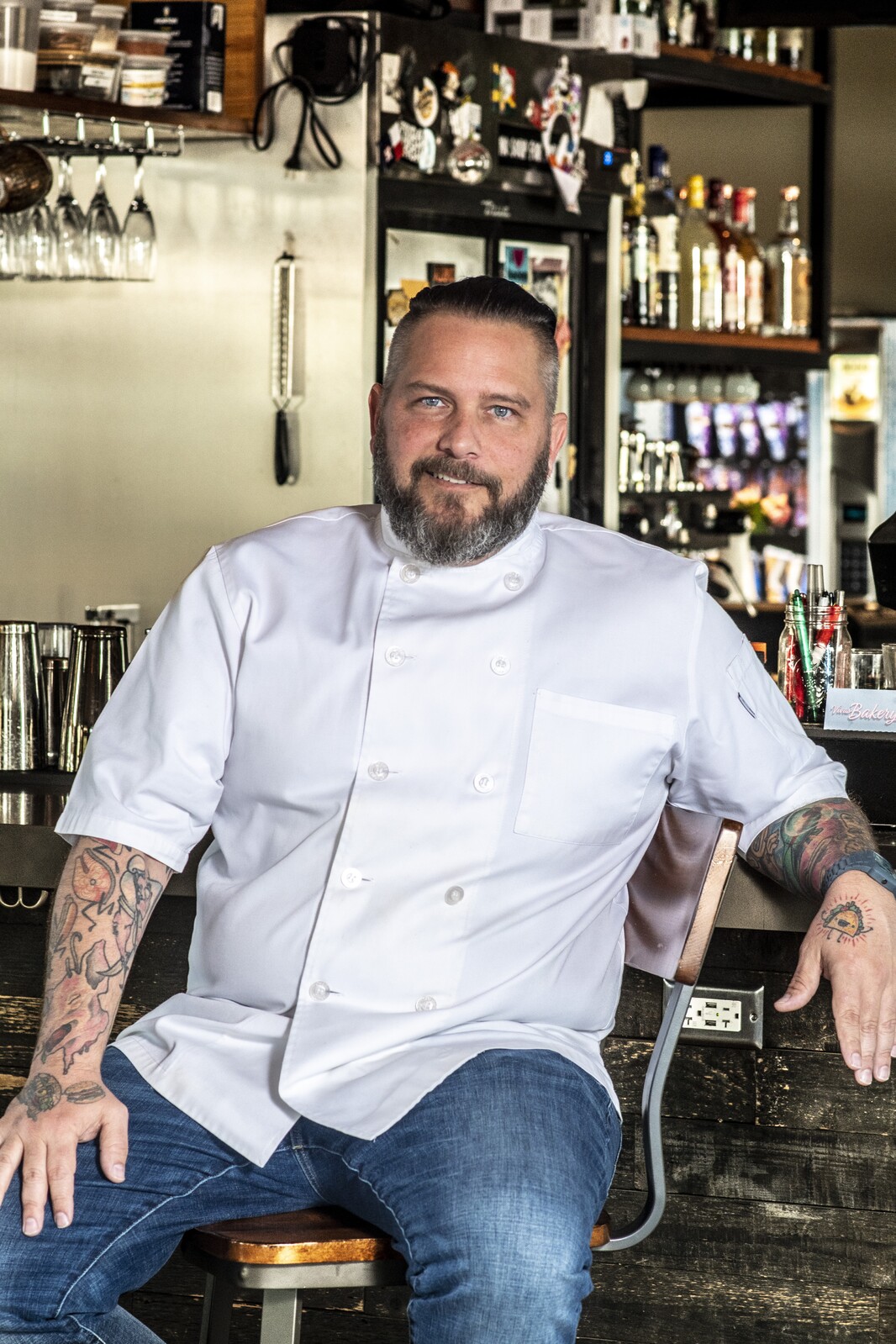 Other than being a chef, Joey Dawkins cannot imagine any career other than what he has now.
Joey says that being a chef is literally everything he is and is earned and tied to personal growth. Joey's desire for growth and improving himself is how he stays content in life.
Joey began his life in the restaurant industry in 2013. He was working a sales job but felt unsatisfied and unfulfilled. Joey had a "come to Jesus" talk with himself and decided he needed to make a change. It was then he remembered his happiest times were as simple as flipping burgers and cooking fries. Thus, he pursued his career as a chef and never looked back. Today, Joey is the Owner / Chef of Toasted Walnut Table and Market.
A chef's life is obviously busy with long hours. Ask Joey how he keeps his life balanced, and he responds he is living his best life by working a career he loves, one he chose. Because of that, his life is balanced. Joey likens his life to one of a fairytale. He is at peace interacting with people and enjoying his passion for food.
In his downtime, Joey has found a new hobby playing the drums. He surprised himself by how much he would like the drums. He likes it so much that he is hoping to purchase a drum set to continue learning how to play and make it a bigger interest. Given his many talents as a chef, it is certain his musical abilities are not far behind.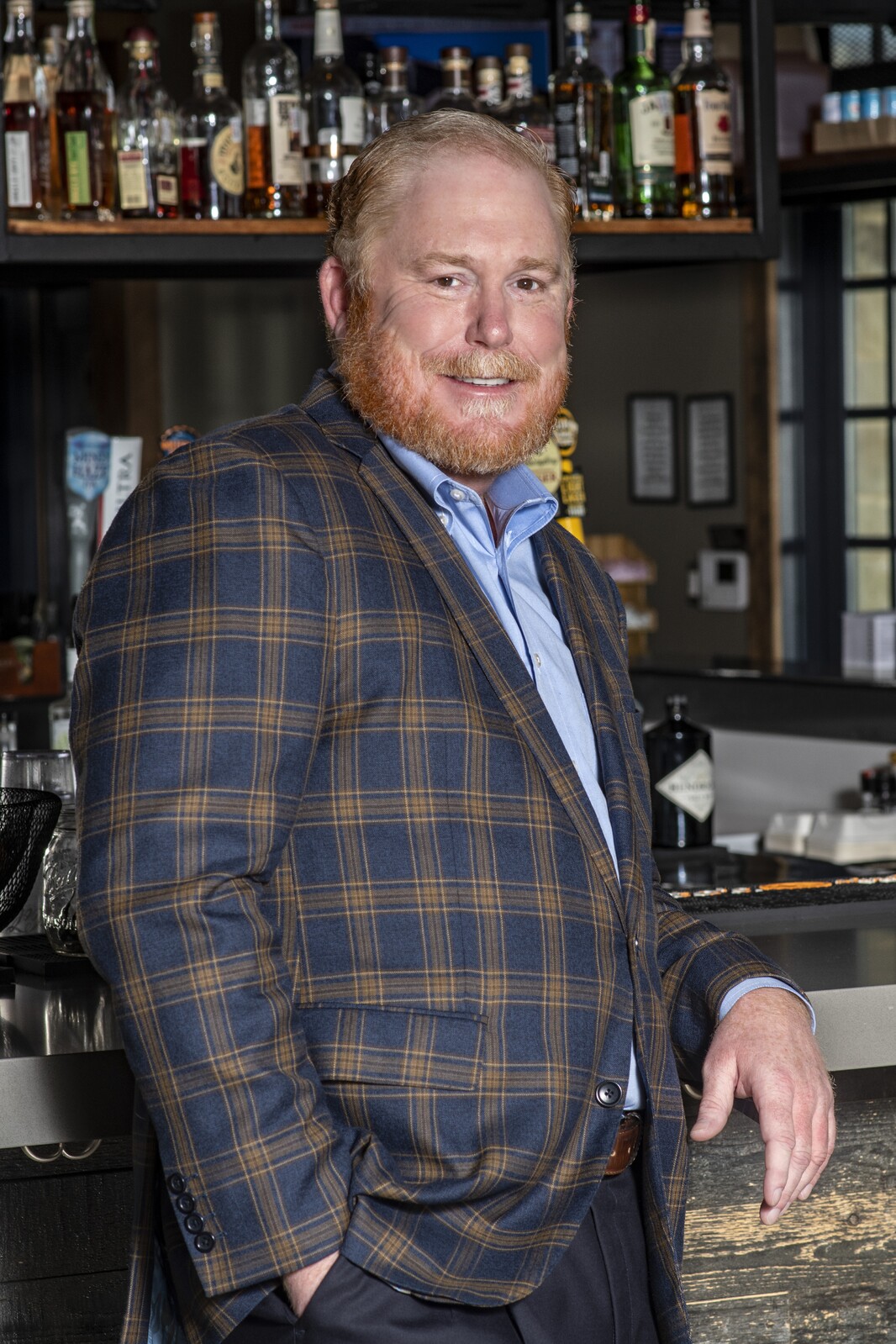 In 2009, Ryan Griffin and his business partners, Clay Thomas and Brett Brantley, took a calculated risk at the tail end of the recession. After having spent years overseeing the construction management of many subdivisions across North Texas, they saw an opportunity to start their own real estate development company. With luck and hard work, their gamble paid off.
Many years later with the help of a dedicated and talented team, they run one of the leading real estate development companies in North Texas, spearheading a number of residential and mixed-use projects including the much anticipated residential community, Uptown Celina.
A self-described "people person" with an outgoing personality, working with others and helping solve problems together is a key aspect of Ryan's role of guiding the firm in its acquisition and development of real estate projects. No day is the same, which suits Ryan well. While many of his friends joke he should be a politician, Ryan says being a managing partner at Rockhill is what he enjoys and is meant to do.
Having a thriving business can be all consuming. Ryan likes to travel as a way to relax and disconnect from work, and enjoys getting together with his family and friends in Celina the most.
Having grown up in Frisco, Ryan is amazed still to this day by the amount of growth that is occurring in North Texas, especially Celina. Ryan and the Rockhill team are proud to have a small hand in shaping the local community and look forward to many years of continued prosperity for Celina.
When Anthony Morel was sixteen, he probably didn't realize his part-time job at Campisi's Italian Restaurant would become his career. He was just trying to earn money to pay for a car. Since he liked Italian food, he thought it would be a good job and instantly was hooked on the service industry.
We know Anthony for his restaurant The Nook CKMC, located in Light Farms, but he is just getting started. Anthony recently opened his second place in Denton called Graffiti Pasta. Graffiti Pasta is a restaurant and bar that serves creative pasta bowls, Italian street food and specialty themed cocktails.
In addition, Anthony also just signed a lease in the Huddleston building on the Square in downtown Celina. Anthony spent a good amount of time in his career as a high volume bartender at some of DFW's hottest bars and restaurants and plans to open an elevated cocktail bar with an eclectic menu and vibrant nightlife. Most of the details he is keeping secret for now but is very excited to create something the community and his neighbors will enjoy.
With three businesses and crazy hours, how does Anthony keep his work and personal life in-sync? He admits it is hard as so much could go wrong so quickly. But on the rare occasion when he does have time to disconnect, he likes to spend time with his wife, Sara, and their "fur babies", Tortellini & Cotufa. The dogs are a perfect way to keep him balanced and distract him from work. Lastly, he also uses music to help him relax as he was once in a band for over twenty years. He still "jams" from time to time allowing him to get completely lost while playing music.
To keep himself focused and motivated with his many projects, Anthony remembers a good piece of advice: Take risks and always bet on yourself because if you don't believe in yourself, why would anyone else believe in you? This is a bet Anthony is sure to win.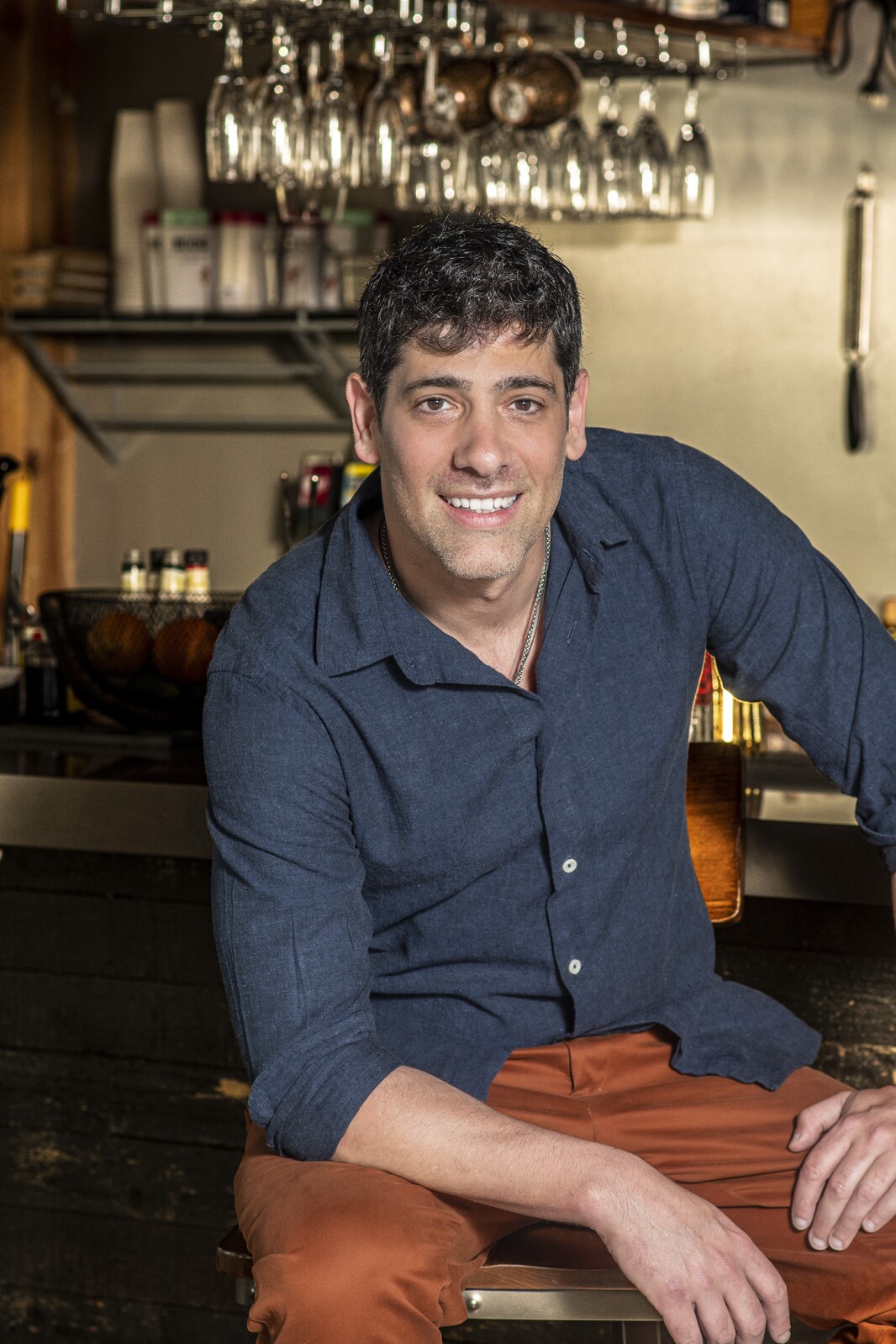 Andy Hopkins average day as the owner of the UPS Store in Celina is non-stop, constantly helping people with their printing and shipping needs. While his staff "keeps things grooving right along", Andy enjoys engaging with customers the most. He loves learning about his customers and how he can help them, or welcoming newcomers to town and telling them all about the great things Celina has to offer. It's his favorite part of the job. Andy credits his dad for suggesting he research franchising a UPS store. It was something he never envisioned he would do for a career, but believes it is God's blessing.
Andy is also very active in the community as a member of the Celina City Council. Having a successful business plus his involvement in Celina activities make it challenging to have a balanced life. Andy states that being married to his best friend helps. He and his wife love to visit the great places around town as one way to unplug and have fun together. They own three Wheaten Terriers who provide constant entertainment and laughs. The Hops also like to travel and have almost accomplished their goal to visit all 50 states together.
Andy remembers the words of his sergeant while in the Army: "Hopkins, this ain't no walk in the park." He taught him to work hard, keep his head down and do his job. Above all, Andy learned to have a strong work ethic as well as serve and care for others.
When you visit with Andy at the UPS Store, you know he loves his job and interacting with people. Andy gives his clients the very best and serves Celina with that same gusto and passion.
- Article by Sharla Davenport, Celina Lifestyle
- Photography by Holly Farrow