Apr 29 2021 4:49 PM
Celina Prepares 'For the Tsunami' as Dallas North Tollway Stretches Even Further
A North Texas tollway known for spawning billions of dollars in commercial development is pushing farther north to Celina, Texas, a sleepy town on the outer rim of Dallas. Known as the Platinum Corridor, the highly lucrative commercial area stretches alongside the Dallas North Tollway from Interstate 635 to North Frisco.
In its next phase of development, the corridor will reach Celina, a quiet exurb north of Frisco offering 10 miles of developable acreage alongside the future extension of the tollway — and another 10 miles alongside Preston Road.
"It's a very high-end market for the northern suburbs," Younger Partners broker Robert Grunnah said. "Prosper has taken Frisco's early place, and now Celina will be taking Prosper's place as Prosper fills up. It's in the direct path of investment and always has been in what most land investors consider to be the fairway. It's destined for large growth."
When Celina reaches full build-out sometime in the coming few decades, developers will have infilled approximately 80 square miles in what right now is a quiet country town housing just 28,000 citizens.
Residents from south Collin County and other parts of Dallas are already asking real estate brokers about homes for sale in Celina, Re/Max Town & Country broker Jay Singh said.
"People who are not able to afford homes in Frisco due to overbidding are heading to Celina," Singh said.
And when the North Texas Transportation Authority's plan to extend the tollway from U.S. 380 to Grayson County takes effect in the next decade, commercial developers, much like the kind who turned Addison, West Plano and Frisco into office and mixed-use destinations, will be waiting in the wings to turn profits in Celina.
"We have all of the major developers — Hillwood, RPG, Cambridge, Centurion American and more — in the Metroplex either building or in the design phase," Celina Economic Development Corp. Director Alexis Jackson said.
"One developer recently told me to 'Prepare for the tsunami headed your way,'" Jackson said. "Given the amount of phone calls and meeting requests my office has received recently, I believe he is correct."
Once residential developers expand their reach into Celina, commercial players will jump heavily into the mix.
"As far as commercial developers are concerned, they have many options: They can build shopping centers, gas stations and find tenants easily because there is nothing out there," Singh said.
Preston Road in Celina is the first major artery that will feel the impact of retail and restaurant development.
"In two to five years, you are going to start seeing people break ground on Preston Road," Greater Celina Chamber of Commerce President Melissa Cromwell said. "They will build [the commercial] on Preston Road first before they build anywhere else."
Some of this activity is already underway, with Celina attracting 31 new businesses, $12.9M in new capital investment and 260K SF of new and renovated commercial space in 2020, according to Celina Economic Development Corp. data.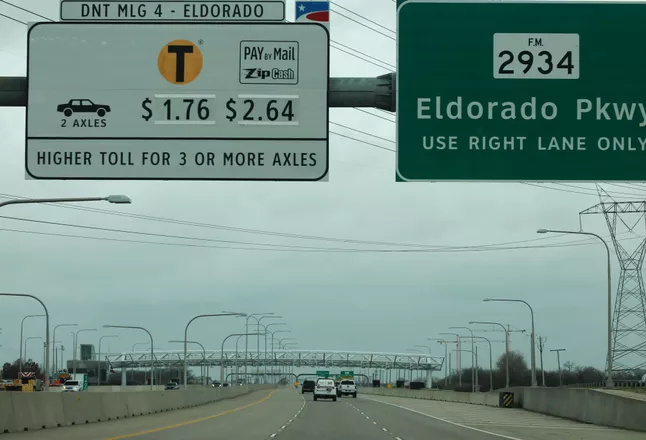 CRE brokers estimate it will take some time for office and big-box retail development to reach Celina, but it is impossible to miss the potential for it, with the tollway expected to stretch all the way through Celina and myriad residential neighborhoods already coming out of the ground around the future tollway extension.
Celina's population has nearly tripled since 2010, and its sales tax growth jumped 45.94% from December 2019 to December 2020, according to data from Celina EDC.
"The leading indicators for commercial growth are work labor force and population [growth] in the area, and Celina definitely fits the profile," Henry S. Miller Commercial Investments Associate Angela Chen told Bisnow. "But how soon that comes depends on the toll road and also the availability and competition from land in Frisco and Plano. Once they are overpriced down there, I think Prosper and Celina are the next areas commercial developers will move to."
Chen says her investors are already involved in Celina residential real estate plays, and as those homes go vertical, retail and restaurant demand will pick up within the city in the coming two to five years.
The real game-changer, however, is the coming expansion of the Dallas North Tollway.
"The new interchange over U.S. 380 and future extensions of the tollway will open thousands of acres for additional development," Transwestern Research Manager Andrew Matheny said.
Contact Kerri Panchuk at kerri.panchuk@bisnow.com