Apr 27 2023 6:00 PM
Dallas Business Journal's Best Real Estate Deal of 2022
Rex Glendenning of REX Real Estate had 2 finalists for Dallas Business Journals' Best Real Estate Deals of 2022, Texas Scottish Rite for Children project and The Villages at Ownsby Farms project.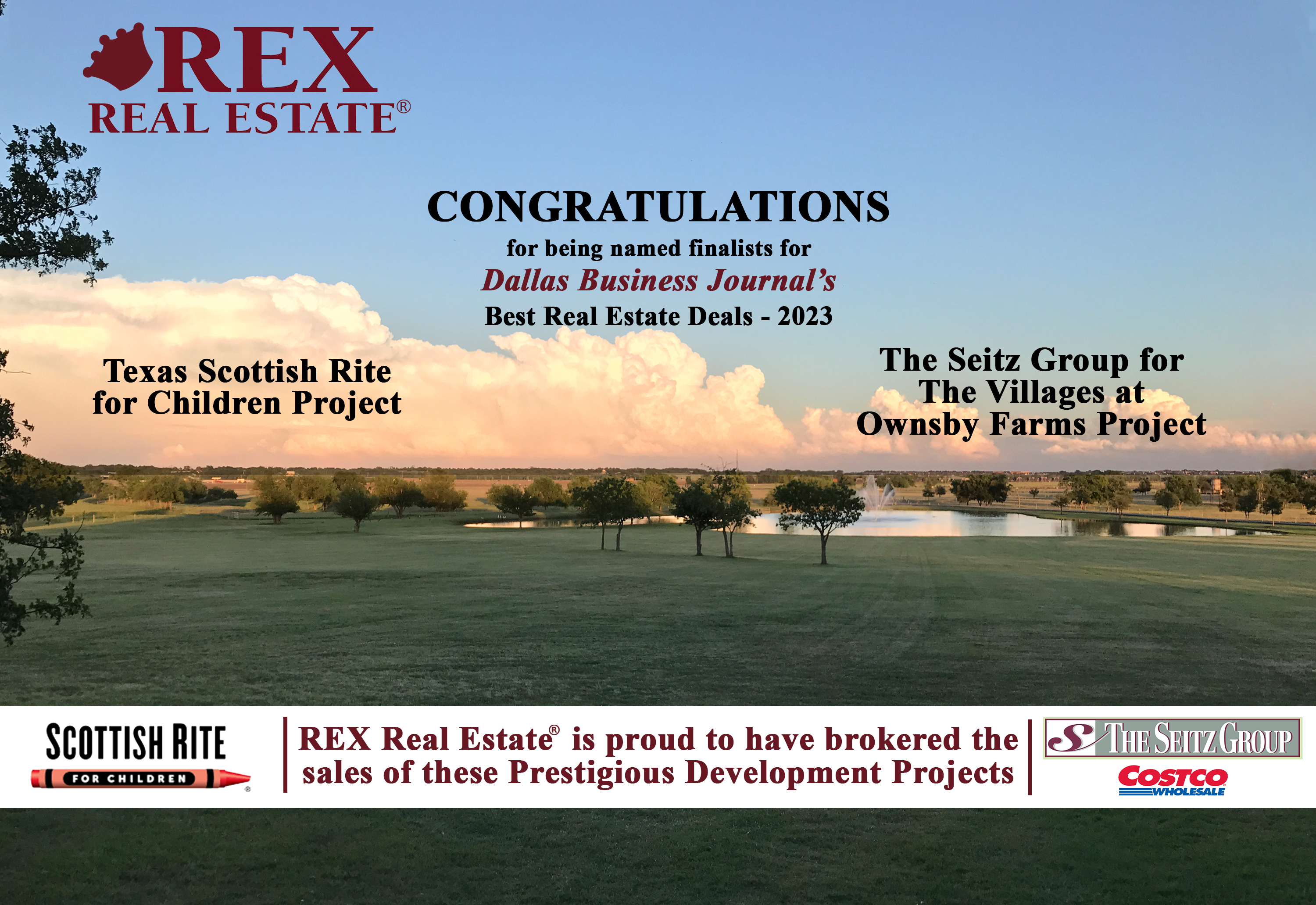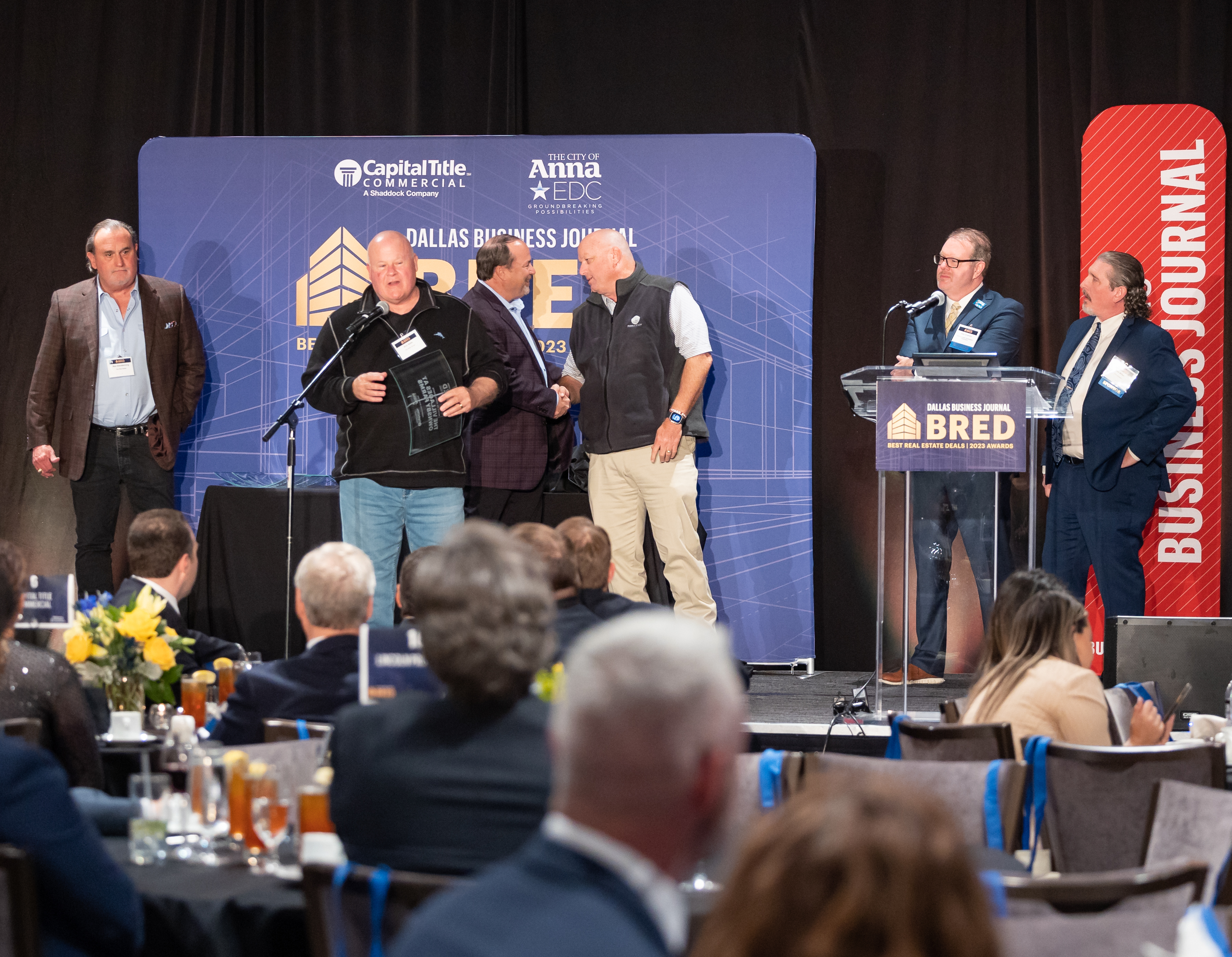 ---

Retail lease kickstarts historic deal in Celina with major development to follow
Apr 28, 2023, 7:32am CDT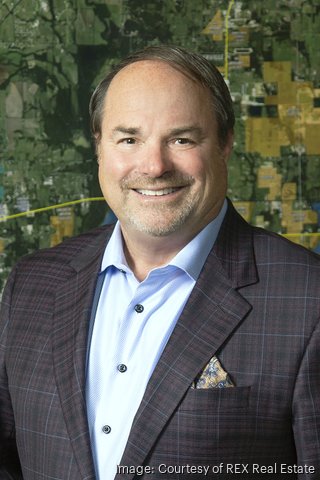 Courtesy of REX Real Estate
Matthew Kiran of Rex Real Estate said the core of Celina is based on three things: faith, family and football.
Costco's 160,000-square-foot facility is the largest commercial deal in the history of Celina, but it's just the first domino to fall for major new development heading to the city north of Dallas-Fort Worth.
The Village at Ownsby Farms is set to be a premier retail destination for the North Texas community as it's part of a broader development project that includes The Crossing at Moore Farms.
This new development will add about 1.3 million square feet of commercial development to Celina. It is set to feature a range of retail stores and restaurants, including Lowe's, Chick-fil-a, Chipotle, Marshalls, PetSmart, and Dollar Tree, in addition to a 110,000-square-foot luxury fitness center.
The Moore Farm project also includes approximately 750 residential units, providing a live-work-play atmosphere for residents and visitors alike.
"Similar to what we saw when the Cowboys moved to Frisco is what we'll see happening in Celina," says Matthew Kiran of REX Real Estate, who also was involved in the move of America's Team from Irving.
Upon completion in 2025, the total project is expected to net approximately $300 million in retail sales, bringing with it $150 million in construction value and 1,000 to 1,500 new jobs, according to Eric Seitz, owner of The Seitz Group, who is leading the development.
The Crossing at Moore Farms, including The Village at Ownsby Farms, spans 117 acres of raw land on Ownsby Parkway and Preston Road.
The land has a rich history dating back over 150-plus years to the time of its grant by the government to the Ownsby and Moore families, who were immigrant settlers in the area in the 1880s.
REX Real Estate, led by founder Rex Glendenning, has a personal connection to the land as his family settled in Celina in the 1880s and was friends with the Ownsby family.
"We had the listing of the Ownsby family land from a relationship for more than 100 years," said Glendenning.
Kiran, a 27-year veteran of REX Real Estate, received a call from a long-time client and developer, Seitz, who knew that Costco was interested in being in Celina, having previously developed a site for the membership-only big-box retail store in McKinney.
After studying the overall market in Celina, Kiran identified the best location for a regional shopping center at the intersection of Ownsby Parkway and Preston Road, major traffic arteries in the area.
"Both of these roads feed all the growth that's going up north into Gunter, and this becomes the center," continued Kiran.
The Costco location is also expected to draw residents from the Prosper area.
Initially, the Ownsby family had not intended to sell their 40-acre land tract, but it was adjacent to the Moore family's 77-acre site. Seitz thought it'd be wise to acquire both and present them to Costco.
After landing 77 acres of land for The Crossing at Moore Farms, Seitz managed to acquire that 40-acre site managed by Glendenning, which is now slated for The Village at Ownsby Farms.
Costco ultimately chose to build on the Ownsby tract and purchased 20 acres for its store.
Meanwhile, Seitz purchased the remaining 20 acres of land for additional retail development, which B1 Bank financed.
To support this new development, the city of Celina plans to fund the construction of a new road and a six-lane thoroughfare at the intersection of Ownsby Parkway and Preston Road to ensure safe and smooth traffic flow.
"This was the first time in our careers [Glendenning and Kiran] that we sold two tracks together, literally from the sovereignty of the soil," said Kiran.
"Even though we don't own the dirt, I can celebrate with those pioneering families," continued Kiran. "What a wonderful thing for the heritage of their families.
Seitz worked closely with the city and Costco to secure incentive agreements to bring the store to Celina sooner rather than later. He acknowledged the significant role of Celina Mayor Sean Terry, City Manager Jason Laumer, and the city staff, including Dusty McAfee and Kim Brawner, in bringing this project to Celina.
The decision by the retail giant was based on the community's remarkable population growth. 2021, for instance, was a massive year for Celina that include the issuance of roughly 2,600 residential housing permits that could house an estimated 10,000 people.
Kiran said the core of the DFW suburb is based on "faith, family and football."
Costco's existing stores in McKinney and Frisco were already at full capacity, making Celina an ideal location for the company's targeted customer demographic.
"To our knowledge, Celina is the only city in the United States of America with a population of 30,000 people to get a Costco," said Kiran. "They know what the growth is."
Key players: The Seitz Group's Eric Seitz; and Rex Real Estate's Rex Glendenning and Matthew Kiran
- Tucker Wells (Staff Writer - Dallas Business Journal)