Jul 13 2022 3:38 PM
Investors grab 670 acres in Celina near planned tollway extension

The latest property to sell is northwest of Celina. (Rose Baca/The Dallas Morning News)(DMN files / Staff Photographer)
It's one of many big property plays occurring in the fast-growing community.
The land rush around Celina continues.
Over the last two years, developers and investors have snapped up thousands of acres near the route of the Dallas North Tollway extension in Collin and Denton counties.
The latest big tract to change hands is a 670-acre property northwest of Celina.
A partnership led by DFW Land and investor Vijay Borra bought the land located west of the tollway extension on FM1385.
"This tract is located just north of the highly successful master-planned Sandbrock Ranch development and just west of the new master-planned project Legacy Hills, which is being developed by Centurion American that will include an 18-hole championship golf course," said broker Rex Glendenning, who handled the sale. "This area is really heating up with the planned opening of the Dallas North Tollway extension, which should be completed and open by the end of November.
"The property is located in the Pilot Point ISD, which is seeing a significant increase in growth of late."
Dallas Cowboys owner Jerry Jones' Blue Star Land owns a 1,400-acre tract near the just-sold property.
And investor Borra bought two nearby ranches in January.
Glendenning of Frisco-based Rex Real Estate handled the latest sale with Connor Nichols of Herrin Real Estate.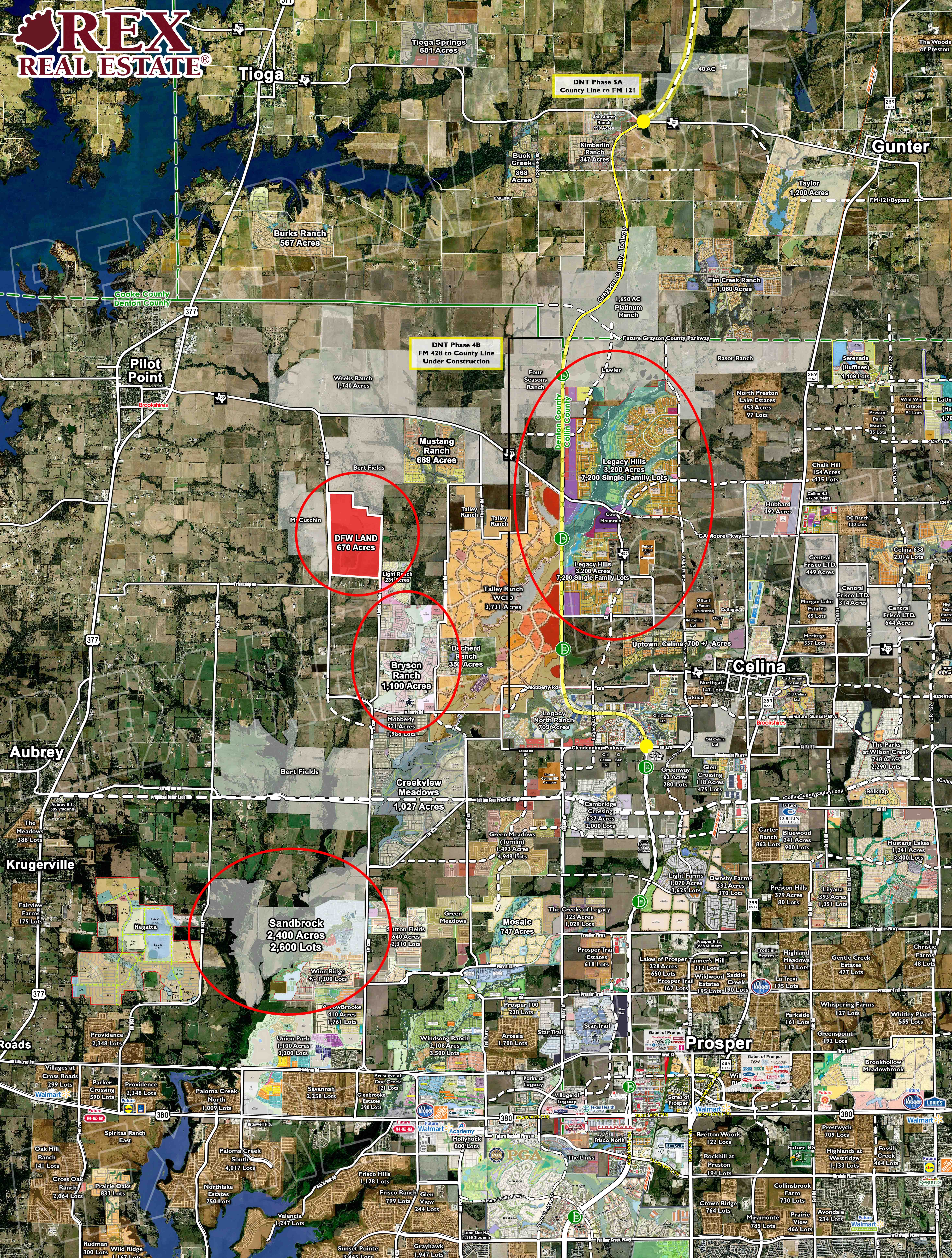 - Steve Brown, Dallas Morning News