Feb 13 2023 11:25 AM
Rex Glendenning is the king of land sales in North Texas' fast growing communities
Collin County broker has sold thousands of acres north of Dallas over more than 40 years.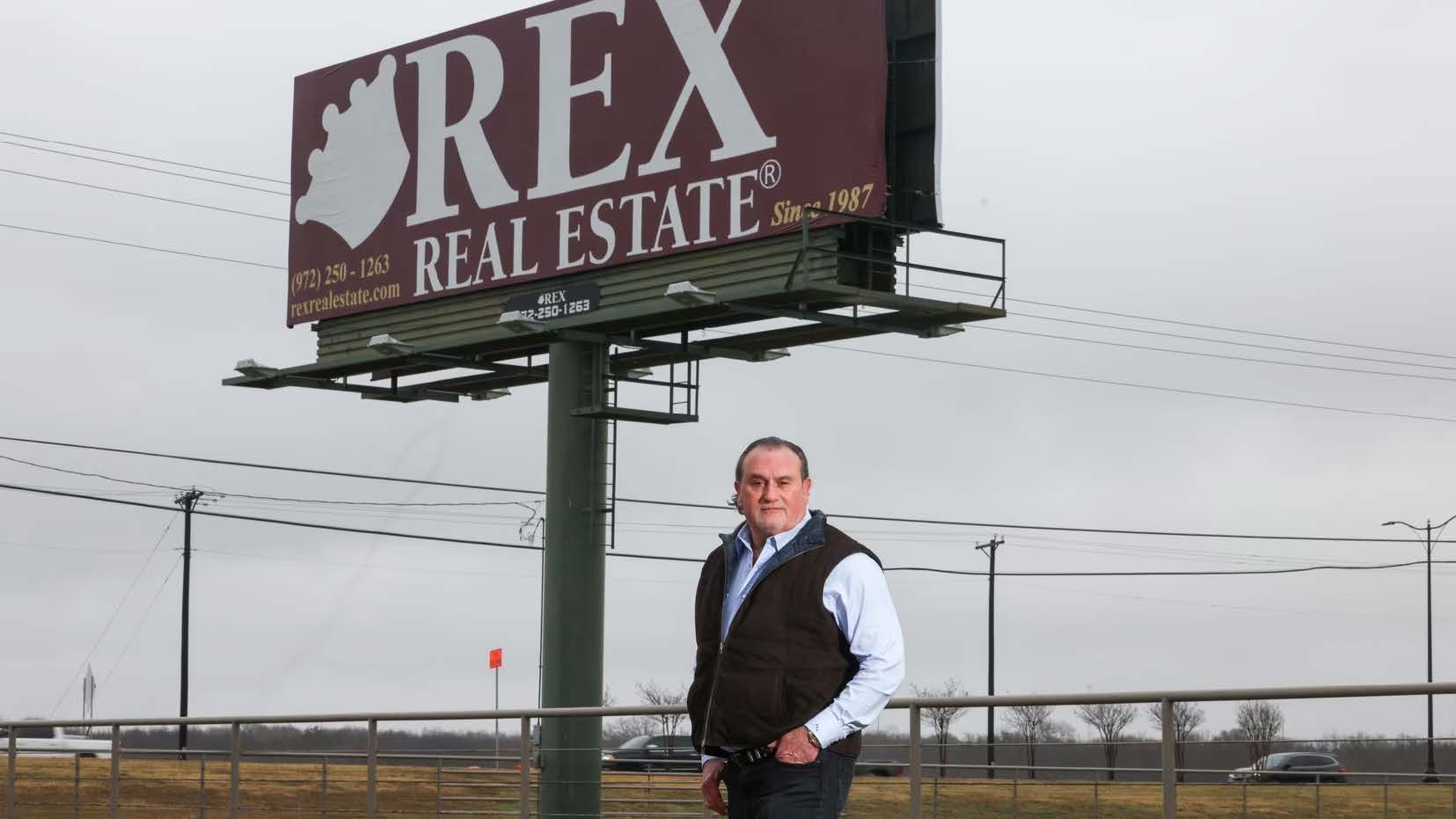 (Real estate broker Rex Glendenning stands in front of a company billboard for Rex Real Estate at the corner of Glendenning Parkway and Preston Road in Glendenning's hometown of Celina. (Liesbeth Powers / Staff Photographer)
By Steve Brown (Dallas Morning News) on Feb 13, 2023
Driving north from Plano up Preston Road, the signs that say you've made it to Frisco read "Rex Real Estate."
Rex Glendenning's property signs line Preston Road and the Dallas North Tollway all the way into Grayson County.
The property broker has been peddling land north of Dallas for more than 40 years. He's handled trades of thousands of acres for some of North Texas' biggest developers and investors.
"I've sold the southeast corner of the tollway and U.S. 380 thirteen times," Glendenning said. "That's a record for me."
This year, Glendenning will be inducted into the North Texas Commercial Real Estate Hall of Fame for his decades of property brokerage.
His office wall on Preston Road in Frisco is covered in aerial photo maps that show land ownership stretching almost all the way north to Oklahoma.
"That map doesn't look anything like when I started," Glendenning said.
Back then, Frisco and Celina were just farm country railroad whistle stops. Today, they are two of the fastest growing communities in the country, with thousands of new houses being built on land Glendenning has sold over the years.
Glendenning and his wife are planning a vacation in 2023 – something he hasn't been able to do for two and a half years because his business has been just too frantic to step away from.
But that's changed since last summer.
"Our commercial credit market froze in August or September of last year, he said. "Here in this office we had several hundred million dollars of deals that fell out by virtue of the commercial markets freezing."
Developers and builders who were buying up thousands of acres hit the pause button when interest rates soared and lenders tightened credit because of worries about a recession
"There has been a pretty big pullback from all the national builders in the whole nation - it wasn't just here," Glendenning said. "The lenders have tightened their purse strings.
"It's going to take maybe a year to correct but it's in process."
Glendenning said he's gone through these cycles before and doesn't expect a severe shakeout.
"We haven't seen any fire sales – there is no blood in the streets," he said. "The way we have weathered this storm so far I'm happy."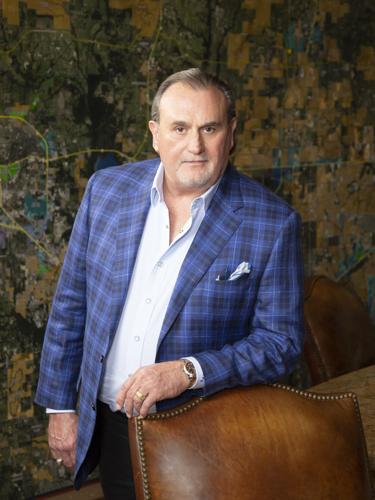 (Collin County land broker Rex Glendenning is being inducted into the North Texas Real Estate Hall of Fame. (Contributed / NTCAR )
"Some buyers are hoping this creates opportunities."
When credit loosens, Glendenning expects sales of North Texas land to take off again.
"There is a demand and need for more housing up here right now," he said. "We aren't overbuilt – if anything we are underbuilt.
"When things get back in line with interest rates and debt our market has so much upside," Glendenning said. "I don't think there is a better place in the U.S. or the world to be in than right here."
Following the recent land sales rush, Glendenning said a slowdown isn't unexpected.
"The market went up so fast in the pandemic that people who scored property in 2019 doubled in their value in 2020 or 2021," he said.
During the last couple of years, Rex Real Estate has brokered some of the Dallas-Fort Worth area's biggest land purchases, including the sale of the 3,800-acre Veale Ranch west of Fort Worth and 3,200 acres for the new Legacy Hills community in Celina north of Dallas.
Glendenning's client list includes Dallas Cowboys owner Jerry Jones' Blue Star Land and developer Mehrdad Moayedi's Centurion American Development.
"He's probably the biggest land broker in North Texas," said Joe Hickman, president of Blue Star Land. "Rex knows how to get a deal done.
"He has obviously been a good friend of ours," Hickman said. "The line of growth has been right in his back door."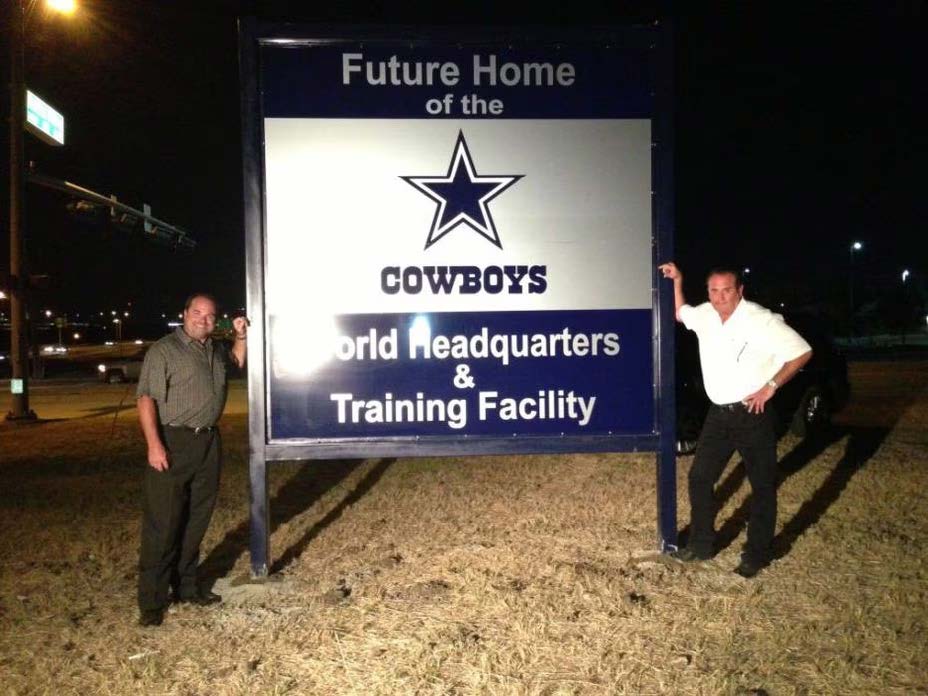 (Matthew Kiran (left) and Rex Glendenning brokered the land sale to bring the Cowboys' headquarters to Frisco.)
Glendenning brokered the land sale for the Dallas Cowboys' $1.5 billion Star in Frisco mixed-use development on the Dallas North Tollway. He's been working with the Jones family on land purchases starting in the early 1990s.
"My deals are relationship-oriented," Glendenning said. "I have a handful of clients that have been loyal to me for years. I'd say 70% of more of my business is repeat business."
Glendenning's market knowledge is founded in his family's deep roots in the area where he works.
His pioneer family migrated to the Celina area from Scotland, buying up raw land.
"My great grandfather came here in 1887 to farm," Glendenning said. "My grandfather and father bought land here from the time they could buy it. I've always loved land."
After graduating from Celina High School and a college football stint at the University of North Texas, Glendenning came home to help his father on the family farm. But all it took was one hot summer to convince him to find a new career.
"I decided to go full into real estate from 1981 forward."
But he hasn't totally stepped away from his family's past.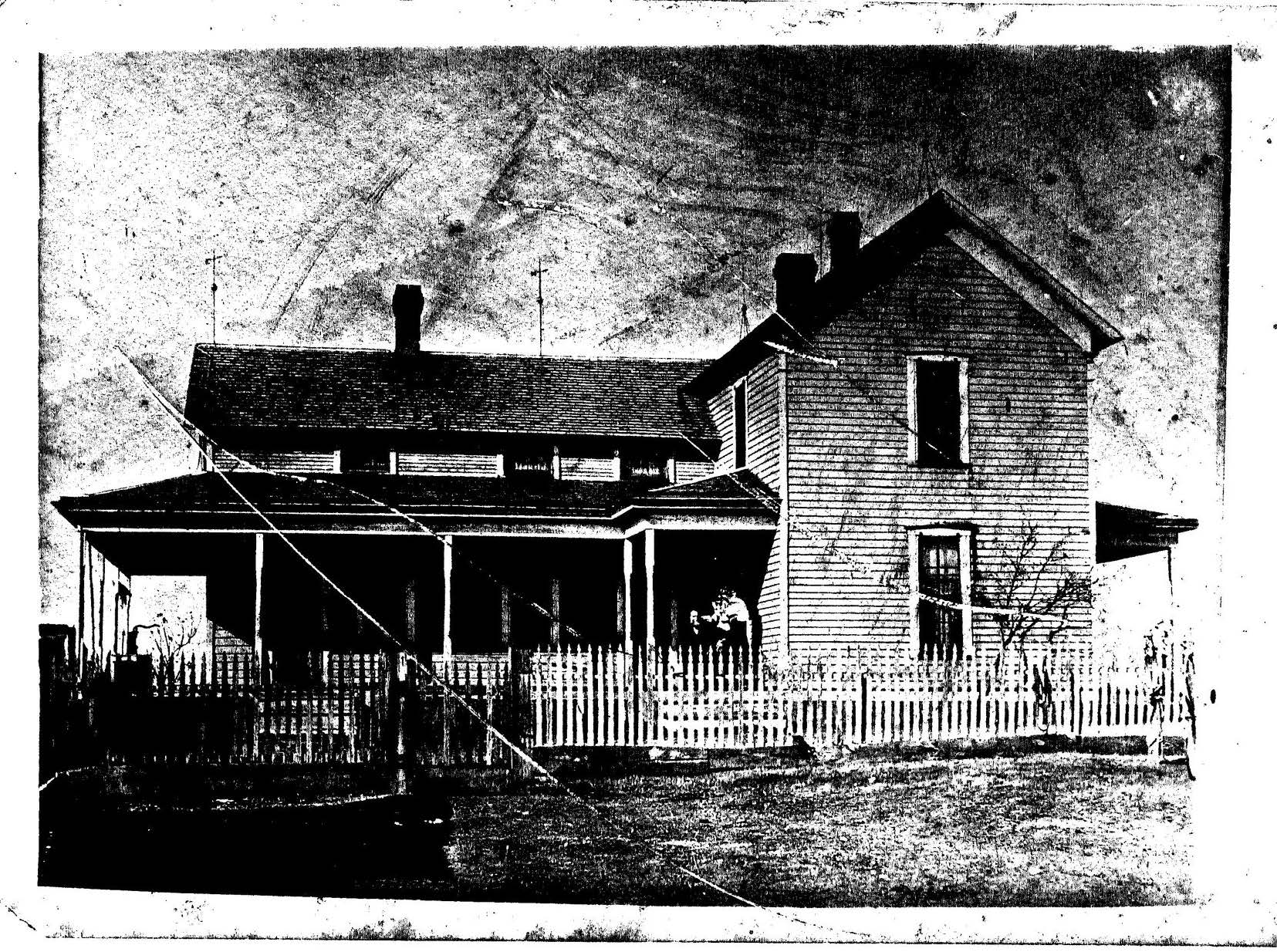 (Rex Glendennings' great grandfather Alexander Glendenning migrated from Scotland to Texas in 1887 and built his farm outside Celina. (Contributed / Rex Real Estate)
His Glendenning Farms in Celina raises purebred Texas longhorns. He got into the cattle business after an early property trade.
"Back in '84 or so a landowner up in Celina was adamant he was going to pay half my commission in longhorn heifers," Glendenning said. "I told him no way. I needed money. He won out and I took them."
Glendenning started with three heifers and has expanded his Celina herd to about 200 head.
While his cattle herd has grown, Glendenning's real estate operation has stayed small.
"I've always tried to keep it a high-level, boutique firm of four or five brokers," he said. "I'd rather stay in the field and sell deals than manage people."
The Rex Real Estate team includes Matthew Kiran and Robert Wyman.
And his son-in-law Caleb Lavey joined the firm in 2015.
"He's a self-starter and has a great work ethic," Glendenning said. "You have to learn this business doing it. He's probably seen more in the last eight years than I saw and experienced in 20 or 25."
Lavey said even with the credit crunch, land deals are still getting done.
"There is still a lot of demand up here – growth going on and transactions," he said. "It's like we've been drinking from a fire hose up here. Seeing the growth along the golden corridor of the tollway and Preston Road, nobody wants to miss out on the party."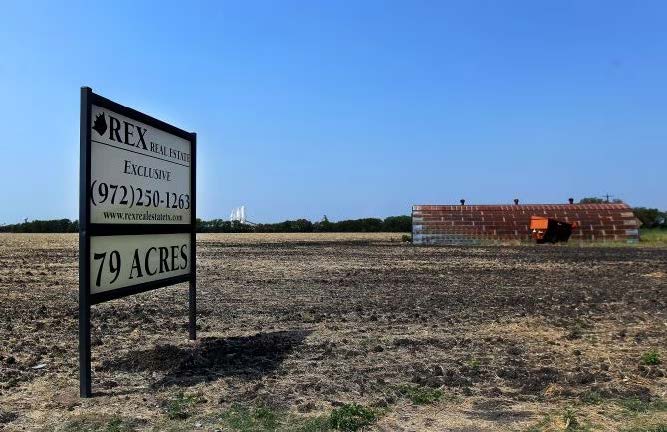 (Rex Glendenning's real estate signs abound along Preston and the Dallas North Tollway.)