Jan 10 2022 6:36 PM
Two ranches north of Dallas sell for future home communities
Two ranches north of Dallas have sold.
The latest land sales are in an areas of Denton and Collin counties that have seen thousands of acres trade in the last year for new residential community developments.
One of the biggest buyers has been DFW Land, led by investor Vijay Borra.
DFW land just purchased the Seven Springs Ranch located northeast of Celina in Collin County.
"This 400-plus acre ranch is meticulously manicured and has beautiful spring-fed lakes, creeks and rolling topography ideally situated for a future master-planned community," said real estate broker Rex Glendenning, who handled the sale. "This area is seeing considerable activity with the Huffines family acquiring close to 2,000 acres nearby for a future master-planned community."
"This area has always been known as one of the most picturesque areas in the county," Glendenning said. "Nearby Weston was the first settlement in Collin County in the early 1800s."
And just west of Celina in Denton County, DFW Land has acquired 350 acres that property brokers call the Decherd Ranch.
The property was once owned by Dallas' Decherd family. Robert W. Decherd is chairman, president and chief executive of DallasNews Corporation, which publishes The Dallas Morning News. The family acquired the land in the 1960s but sold the property several years ago.
Glendenning said DFW Land bought the property for future residential construction. The property is west of the route of the Dallas North Tollway extension.
"This area continues to be a hotbed for new single-family development," Glendenning said. "The west tollway market between Celina and Pilot Point is extremely well positioned to take advantage of the historic growth that has followed the tollway corridor north through Frisco and Prosper.
"This location along with the two great school districts is pulling more and more homebuyers in this direction."
Rex Glendenning and Caleb Lavey of Rex Real Estate handled negotiations for both of the land sales.
DFW Land has purchased more than 3,500 acres north of Dallas in the last year.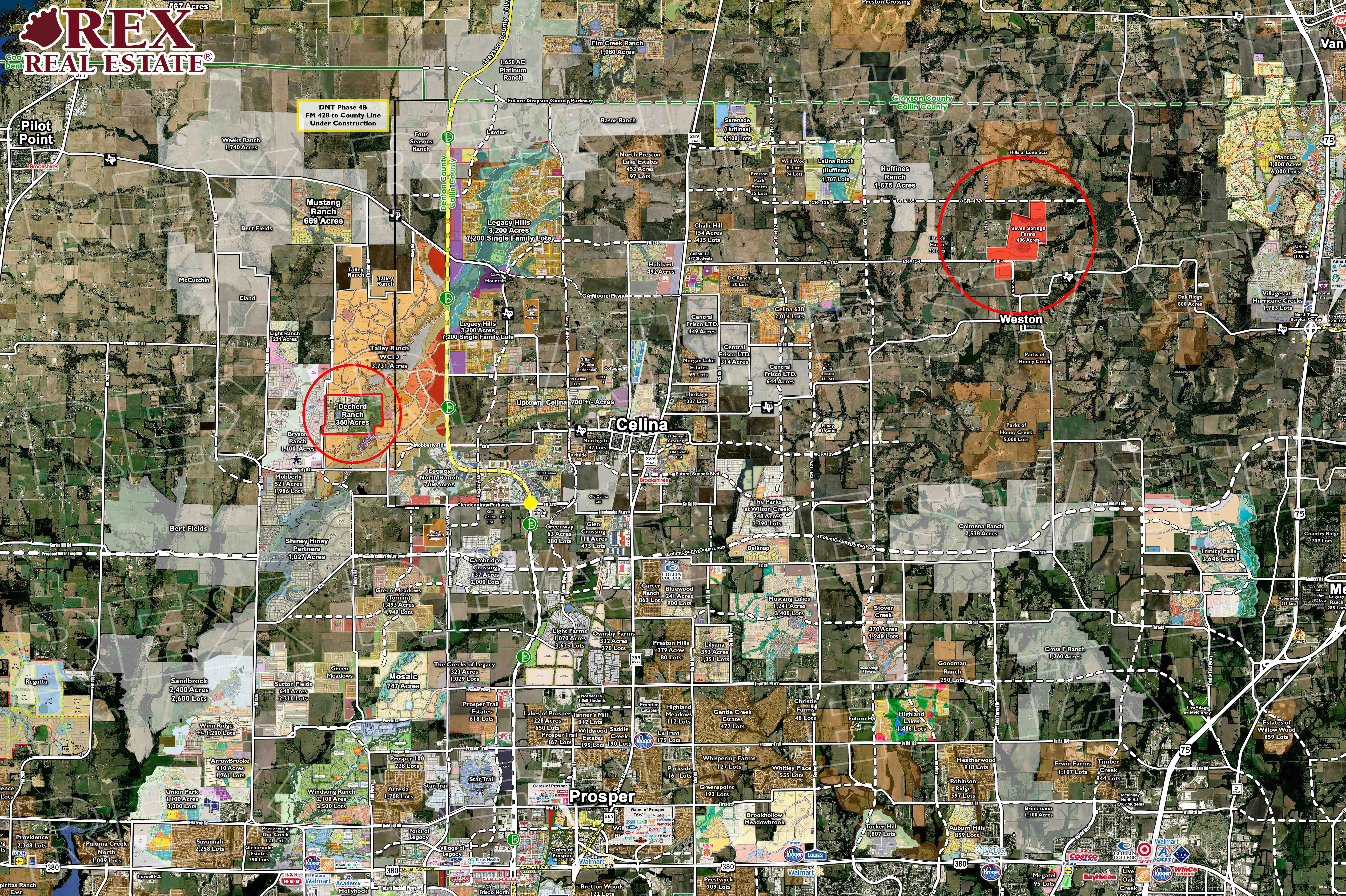 - Steve Brown, Real Estate Editor, Dallas Morning News